Now in scripture Egypt can represent "the world."   Remember that Moses led the Israelites "out of Egypt" towards the Promised Land.  When we are saved or born-again, we have likewise come out of bondage or slavery to sin and are heading for our new destination of the promised land, which is heaven.
Now it happened, that just a couple of months after my husband's departure the thought came to me, whilst speaking with another woman who had been similarly abandoned, that wanting our non-Christian, unbelieving husbands back was rather like the freed Israelites in the wilderness wanting to return to the slavery of Egypt in the days of Moses.  If so then I needed now to learn all that the Word of God had to teach me on the subject of how to handle this marital abandonment and subsequent divorce.  Where ought I to turn for my help now that I had no husband? The obvious answer was in Psalm 121:1-2
"I will lift up my eyes to the hills-
From whence comes my help?
My help comes from the Lord,
Who made heaven and earth."
So I continually cried out to God for help, strength, vindication and wisdom.  I was in a new position whereby I had to learn to trust more fully than ever before in the Lord in my "wilderness wanderings," of my time of loneliness, depression and grief as I acclimatised my thoughts, my heart and my soul to my new single situation.
"Woe to those who go down to Egypt for help,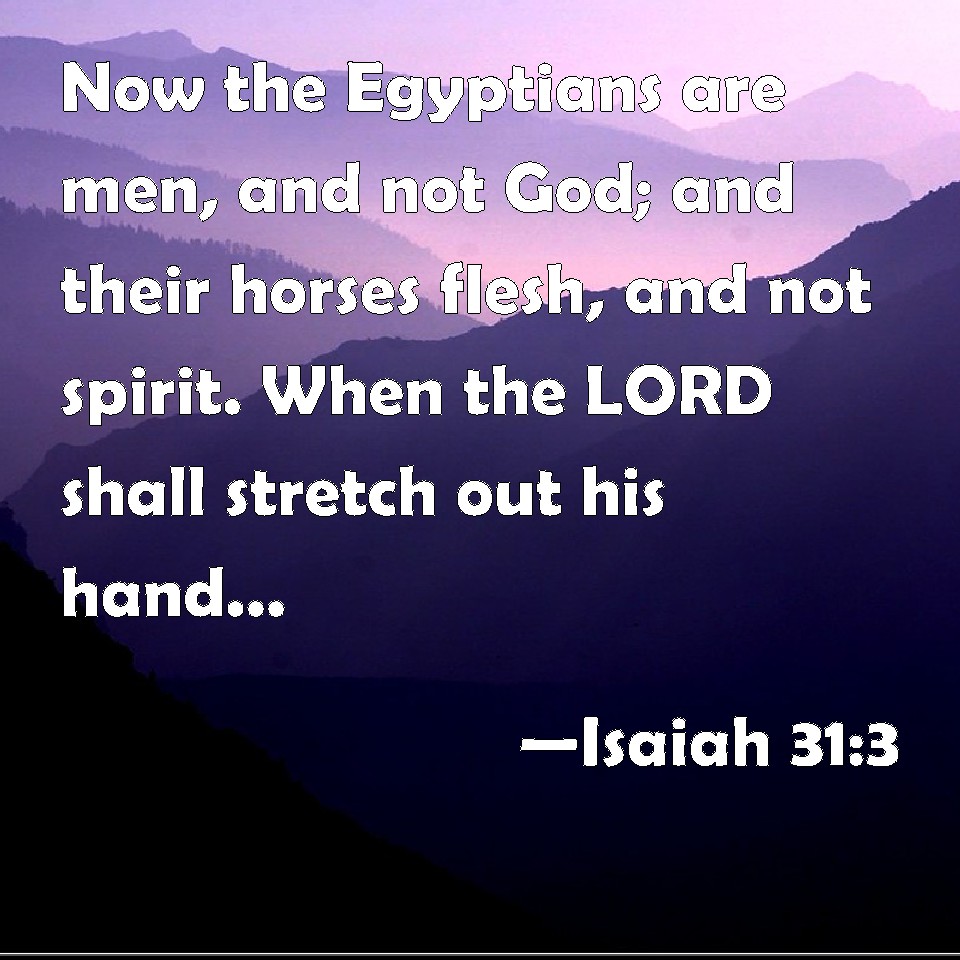 And rely on horses and trust in chariots ….  
But who do not look to the Holy One of Israel,
Nor seek the Lord!
Now the Egyptians are men, and not God;
And their horses are flesh, and not spirit."   Isaiah 31:1 & 3
I felt I had been warned, by this Isaiah scripture, not to look backwards to wanting my husband back again, but to look forwards to a new future that the Lord would lead me into, in His own gentle fashion.  My role was to keep my focus on His Word, prayer and seeking His strength for me to live one day at a time.
This post is an excerpt taken from Chapter 8 of my story of "Marriage Breakdown & Divorce"…
Once I'd managed to live through this immensely painful process of letting go of my husband and of wanting my previous marriage restored, I then plunged headlong into a whirlpool of confused and raw emotions of wanting another man!  I wanted the married feelings back of being loved, cherished and protected by a husband.
Adapting to singleness was for me a tremendously difficult on-going battle in my mind and heart. I was constantly praying about this issue and the Lord enabled me to realise that wanting another man in my situation was once again wanting a man to be my "Rescuer, Healer and Deliverer," which is the place in my life that belongs to the Lord Jesus Christ and Him alone!
Once again the Lord highlighted to me the same scripture as before which is that, "The Egyptians are men and not God," in other words I simply had to learn the important lesson to fix my full trust in the Lord for this difficulty as well as all of my future needs.  This was a process of letting go of this worldly desire to be remarried and coming to a point when I could finally say honestly to the Lord,
"Your will be done; whether single for the rest of my life or remarried, I trust you Lord with my whole future, however You want me to live it."
I read a few books by Helen Roseveare at this time and took comfort in the fact that she too had struggles in this area of her life.  I was also deeply challenged by her teaching of
how for a Rose to become a useful Arrow it needed to have everything stripped away: petals, leaves, side branches, thorns and then even the bark.  She writes;
 "Would we allow God the right to invade our innermost beings, to strip us naked of ourselves, so that others looking at us would see only Jesus?  Were we willing to give up our right to be ourselves in order to be wholly identified with Him, and so available to Him for whatever He wants and plans for our lives?"

(taken from "Digging Ditches" by Helen Roseveare, Chapter 2)
This is a massive challenge to us all!  At certain points on certain issues my answer would be, "Yes Lord," and then some other aspect of life required me to examine my motives all over again.
In my desire to please the Lord and seek Him alone to be my strength, wisdom, healing and deliverance I occasionally felt a twinge of sorrow that I had slipped once again into worldly thinking.  And yet He is always wonderfully merciful to keep forgiving and setting me back on the right path.
He has certainly proved to be a good and loving heavenly Father and has helped me all these years.   He will likewise help all who call upon His name in humility and honesty.  Praise His wonderful name.
Though I Promised…
Though I promised my life and my all
To my Lord and my master above,
I often find
That I'm always kind
Of turning to other sources of love.
Though I promised my heart and my mind
To serve Jesus my Saviour indeed,
I frequently spurn
His presence and turn
To the material world for my need.
Though I know He's sufficient for all
The needs of my body and soul,
I sometimes forget
My needs can be met
Simply by Christ who's making me whole.
Though I find that the pleasures of life
Can bring me some peace and distraction,
The feeling doesn't last
And is speedily passed
And I'm left seeking true satisfaction.
Though I frequently fail in this life,
My God is so gracious to me,
He forgives and He guides
He reveals and provides
For all of my needs as you'll see.
Though I'm growing in trust in my Lord,
To heal all my sorrow and pain,
To provide for my need
To clothe and to feed,
I am finding with Him I will gain.
I will gain the greatest treasure of all,
Which is Godliness whilst being content;
Then whatever life brings
I still find my heart sings
Of my glorious Saviour God sent.
Original Poem written By Helen at Grain of Wheat Blog.  

If sharing poem, please keep this credit with it.  Thank you.
Read the full story on my Book Page, from my "testimony" called, "God's Light In The Darkness of Marital Breakdown & Divorce – My journey though the painful process."
You may also be interested in my other posts from this book:- Divorce & Marriage Breakdown,   Do Not Worry,  & In Your Anger Do Not Sin
I welcome your input so if you would like to share any comments please feel free to do so in the section below. Thank you. 
You can find my full Comments Policy here.